Spectromatch Pro software includes the following features:
Networked
All patient information is stored locally in an encrypted database that can be configured to allow shared access from multiple PC's across your network.
Database backup
All patient data is stored in an encrypted SQL database and can be backed up and saved securely for peace of mind.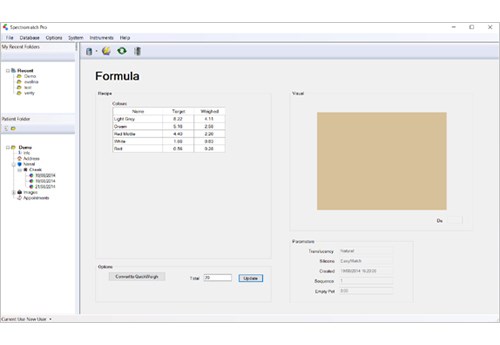 Patient folder template
All functionality is centred on a patient folder template. All patient information, measurements, recipes and images are stored together in a single folder.
Image Editing
Digital images can be stored in the patient folder. The images can be rotated, flipped and annotated with job specific information.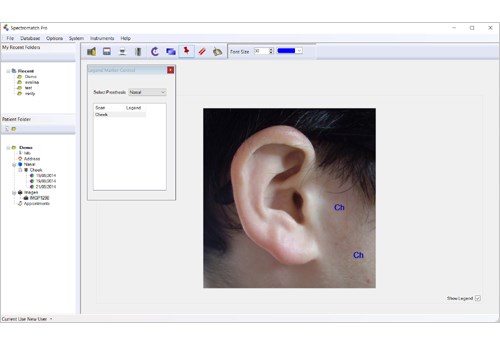 Job specific templates
Templates can be created for specific job types - for example nasal or orbital prostheses. Each template stores user preferences for that type of job. Silicone type, batch size, translucency, standard measurement areas and naming structure can be preset. This functionality saves repetition and time when applied to a patient folder.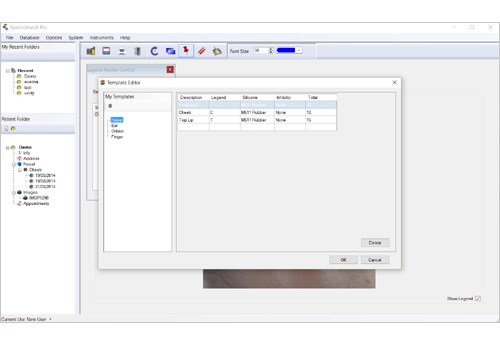 Bespoke recipe parameters
Recipes can be tailored to specific parameters including translucency, flocking type and level. This allows users to generate bespoke recipes that match not just in colour but appearance as well.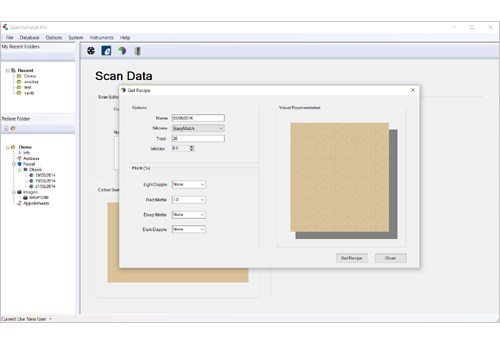 Semi-automated weighing
The software communicates with the balance to simplify the weighing out of ingredients and minimize the risk of errors. Weighed amounts are automatically saved and stored with the recipe.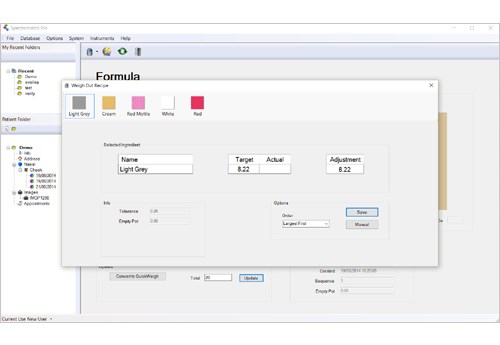 Colour evaluation
Once a recipe has been weighed and mixed the sample produced can be measured for evaluation and quality control. Colour difference is calculated using the CIE de 2000 equation that most closely correlates with our visual perception.