Step 1:
Measure Skin - when a skin measurement is taken the library is searched for the closest match. The massive scale of the library ensures that a close colour match will always be found.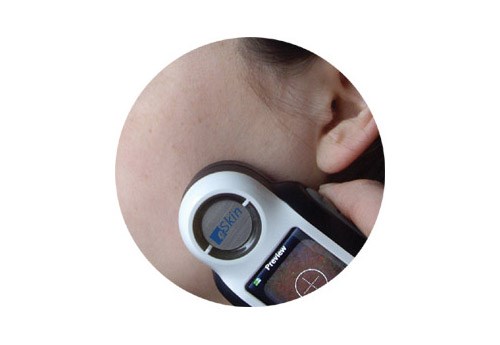 Step 2:
Select Recipe - The e-Skin instrument measures the skin colour and instantly retrieves and displays a matching colorant recipe from its database.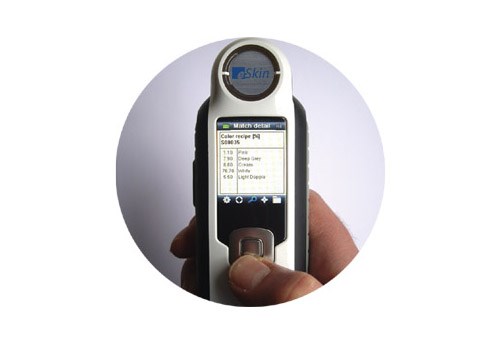 Step 3:
Weigh out - QuickWeigh colours enable quick and easy weighing of recipes at low balance resolutions with no loss of accuracy.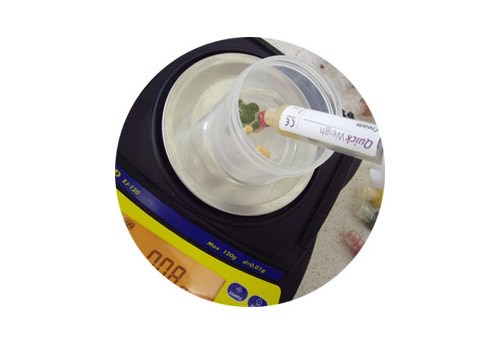 Step 4:
Check colour - This technology results in prostheses that will match patients' natural skin colour in all lighting conditions to all observers.