Reality Series LSR
The Reality Series consists of thirteen base skin shades and four tints. In combination with our Expert Series Flocks any skin texture can be achieved.
Reality Series Shades
The pigments are supplied pre-dispersed in Technovent Ltd's M511 Rubber (Part A) for easier and quicker colour matching
Each Reality Series pigment is added to the M511 Rubber at the precise pigment loading to give the final prosthesis a natural translucency.
Reality Series LSR Shades are available in 50, 125 and 250gm pots.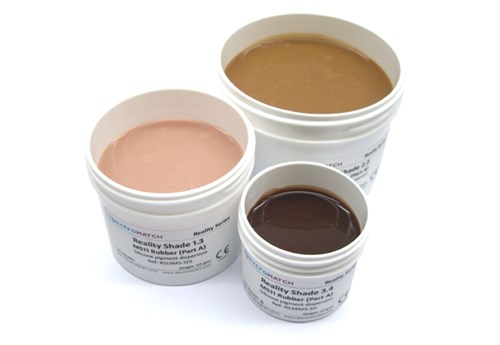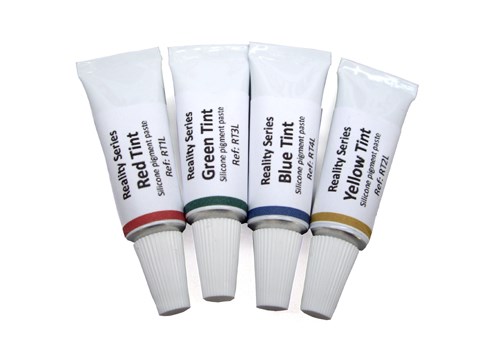 Reality Series Tints
Reality Series tints in concentrate paste form are avalible in 5ml tubes for easy clean dispensing.
Reality Series Starter Kit
A starter kit is available that consists of 50gm of each shade, 5ml tube of each tint and a swatch guide.